Feature Attraction
Flight of Fantasy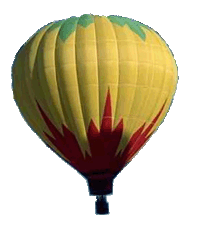 The Flight of Fantasy
is a hot-air balloon ride into Oak Bay's past.
You'll travel back in time — to 1954 — and see
Oak Bay as it once was.

As navigator,
you'll slowly drift over Oak Bay
— in any direction you like —
at your choice of three altitudes, each
offering a unique perspective.
You'll see the vacant lots,
empty fields and historic buildings
that are now long gone. For those of you
old enough, it'll be déjà vu.
For younger generations, you'll see things
you've only heard about.
Now open for your
edification & bemusement
Click on
FLIGHT OF FANTASY
in menu panel